Saturday August 15, 2020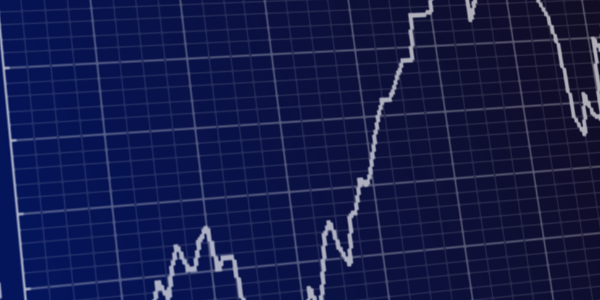 Slow iPhone Sales Drag Down Apple's Results
Apple Inc. (AAPL) reported earnings for the third quarter on Tuesday, July 30. The technology behemoth posted a slight revenue increase for the quarter but fell short of last year's quarterly profits.

Revenue came in at $53.8 billion. This was a 1% increase from revenue of $53.3 billion at this time last year.

"This was our biggest June quarter ever — driven by all-time record revenue from Services, accelerating growth from Wearables, strong performance from iPad and Mac and significant improvement in iPhone trends," said Apple's CEO, Tim Cook. "These results are promising across all our geographic segments, and we're confident about what's ahead."

Apple posted net income of $10.0 billion, or $2.18 per share. This was down from $11.5 billion, or $2.34 per share during the same quarter last year.

Apple's sales decline was due, in large part, to declining demand for iPhones. Quarterly iPhone sales fell to $26.0 billion, down from $29.5 billion during last year's third quarter. The company's Mac, iPad, Services and Wearables, Home and Accessories categories each posted increased year-over-year sales.

Apple Inc. (AAPL) shares ended the week at $204.02, down 2.1% for the week.


Amgen Reports Earnings

Amgen Inc. (AMGN) reported its second quarter earnings on Tuesday, July 30. The biotech company's revenue fell year-over-year, but stocks rose following promising test results.

The company reported revenue of $5.9 billion for the quarter. This was down from $6.1 billion in revenue during last year's second quarter.

"With our newer products generating strong volume gains globally and many first-in-class medicines advancing through our pipeline, we are well positioned to serve patients and deliver long-term growth for our shareholders," said Robert Bradway, CEO of Amgen.

Amgen posted quarterly net income of $2.2 billion, or $3.97 per share. This was down from $2.3 billion in net income, or $3.83 per share at the same time last year.

Despite a less-than-stellar earnings report, the California-based pharmaceutical manufacturer's shares rose more than 5% on Wednesday. This investor optimism was spurred by Amgen's announcement of positive results related to its latest experimental cancer treatment. Known as AMG-150, the medication has been effective against various types of cancer in a limited trial.

Amgen Inc. (AMGN) shares ended the week at $187.22, up 6.8% for the week.


Under Armour Posts Earnings

Under Armour, Inc. (UAA) released its latest earnings report on Tuesday, July 30. The athletic-wear company reported lower than expected sales.

The company reported revenue of $1.19 billion for the quarter, up 1% from $1.17 billion during the same quarter last year. This fell short of Wall Street's predicted $1.20 billion in revenue.

"Our second quarter results give us increasing conviction that our transformation continues to make solid progress across our business, unlocking efficiencies that are driving greater precision, consistency and repeatability," said Under Armour Chairman and CEO Kevin Plank. "By staying sharply focused on our long-term strategies – driving our premium athletic brand positioning through industry leading innovation, geographic expansion and creating deep connections with our consumers – we are on track to deliver against our expectations in 2019."

Under Armour posted a net loss of $17.35 million, or $0.04 per share for the quarter. This was an improvement over a $95.54 million net loss, or $0.21 per share at this time last year.

The sports apparel manufacturer has struggled in recent quarters to produce sustained growth. The company's North America segment posted a 3% decrease in revenue for the quarter, earning $816 million, while international sales grew 12% to $339 million. Looking forward, Under Armor expects 3% to 4% revenue growth overall in fiscal 2019.

Under Armour, Inc. (UAA) shares ended the week at $19.20, down 20.1% for the week.

The Dow started the week at 27,192 and closed at 26,485 on 8/2. The S&P 500 started the week at 3,024 and closed at 2,932. The NASDAQ started the week at 8,325 and closed at 8,004.
Fed Rate Cut, Jobs Report Shake Up Markets
A long-anticipated interest rate cut from the Federal Reserve brought movement in the bond market mid-week. Treasury yields steadied late in the week following a solid jobs report.

The Federal Open Market Committee voted on Wednesday to lower the federal funds rate to a target range of 2% to 2.25%. This was the Fed's first rate cut since 2008, when rates fell to a range of 0% to 0.25%. Rates remained at that level until the Fed began incrementally increasing rates in December 2015.

"The outlook for the U.S. economy remains favorable and this action is designed to support that outlook," said Federal Reserve Chairman Jerome Powell. "It is intended to insure against downside risks from weak global growth and trade policy uncertainty, to help offset the effects these factors are currently having on the economy, and to promote a faster return of inflation to our symmetric 2% objective."

The yield on the benchmark 10-year Treasury note reached a peak of 2.073% on Wednesday after opening the week at 2.069%. The 30-year Treasury bond yield closed at 2.527% on Wednesday, down from Monday's opening reading at 2.595%.

On Friday, the U.S. Department of Labor released the July jobs report. Nonfarm payrolls increased by 164,000 for the month. Unemployment remained at 3.7% in July.

"After an acceleration in 2018, job growth in 2019 is somewhat slower but still solid," said Gus Faucher of PNC Financial Services. "A tight labor market that is making it difficult to find workers; reduced fiscal stimulus, trade tensions, slower global growth, and business uncertainty are all weighing on the labor market."

The 10-year Treasury note yield closed at 1.86% on 8/2, while the 30-year Treasury bond yield was 2.39%.
Mortgage Rates Hold Steady
Freddie Mac released it latest Primary Mortgage Market Survey on Thursday, August 1. The report showed little movement among mortgage rates.

This week the 30-year fixed rate mortgage averaged 3.75%, unchanged from last week's average. At this time last year, the 30-year fixed rate mortgage averaged 4.60%.

The 15-year fixed rate mortgage averaged 3.20% this week, up slightly from last week's average of 3.18%. Last year at this time, the 15-year fixed rate mortgage averaged 4.08%.

"Mortgage rates have essentially stabilized over the last two months, which reflects the recovery and improvement in the economy from the malaise earlier in the year," said Sam Khater, Chief Economist with Freddie Mac. "Going forward, the combination of low mortgage rates, tight labor market and high consumer confidence should set up the housing market for continued improvement in home sales heading into the late summer and early fall."

Based on national averages, the money market account closed at 1.29% on 8/2. The one-year CD finished at 2.39%.
Published August 2, 2019
Previous Articles