Friday September 30, 2022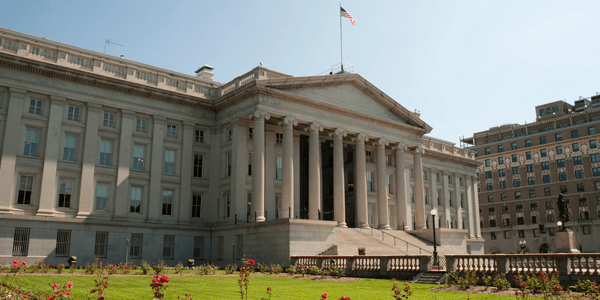 Talking With an IRS Computer
The IRS announced this week it is continuing to develop web "bots" and using new computer tools to help alleviate the shortage of staff to answer taxpayer phone calls.

Darren Guillot, the Commissioner for Collections, IRS Small Business/Self-Employed Division spoke at a conference on October 21, 2021. Guillot stated that the IRS is now on track to process 1.5 million online installment agreements this year. He noted, "I can recall when we were hopeful to break 200,000 or 300,000 agreements in a year." Online installment agreements enable taxpayers to apply for tax payment plans.

During the past year, the IRS has been able to answer only 2 out of 10 calls by taxpayers. The IRS information technology (IT) staff is developing web bots and using artificial intelligence (AI) to improve taxpayer service. With the web bots, Guillot states the rate is now up to 3.8 taxpayer calls answered out of 10.

Artificial intelligence "basically supplements what humans can do, with greater judgment, speed, and accuracy because it is a machine and learns over time how to react," said Guillot.

The IRS emphasizes that taxpayers who have complicated issues and need to speak with human representatives still have that opportunity. "People who really desperately need to talk to a human being, to determine their hardship, to get a levy released -- they can get through," assured Guillot.

The IRS plans to have authenticated web bots operational by April 2022. By that time, it should be deploying natural language voice bots that will help taxpayers go through the automated process to set up a streamlined payment plan.

In addition, by March 2022 there will be additional unauthenticated IRS voice bots that will be available to answer taxpayers' frequently asked questions (FAQs) and individual phone calls. Guillot emphasized that these web bots will not have access to taxpayer accounts and will not be able to respond to complex tax issues.

The IRS continues to have human staff that monitor the compliance of taxpayer installment payment plans and ensure that appropriate protections are maintained. However, the growth of artificial intelligence bots will continue to reduce processing time and increase the ability of the IRS to answer taxpayer questions in a timely manner.

Editor's Note: Smartphone virtual assistants are now used by most Americans on a regular basis. Web bots for many types of customer service also continue to improve. Many airlines, hotels and those in the hospitality industry use web bots to assist in making or changing reservations. The IRS is now joining the smartphone, airline and hotel industry in attempting to move more taxpayers to computer support.

Published October 22, 2021
Previous Articles
Largest Social Security Increase in Four Decades
IRS Free File Available Through October 15
IRS Promises Better Customer Service
Expanded Tax Benefits For 2021 Gifts