Your Gift Planning Team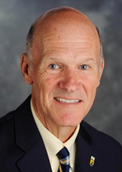 Lee Knight
Director of Gift Planning
(336) 339-1531
lee_knight@uncg.edu
Lee Knight joined UNCG Gift Planning Services in 2005, after a three-year tenure as director of planned giving for Campbell University. Before joining UNCG, Lee was a trust officer and legal advisor for Wachovia Charitable Funds Management, and later a senior trust officer for Merrill Lynch Trust Company. He has worked in the field of wills, trusts, and estate and gift planning since 1982, and has twice served on the board of directors of the North Carolina Planned Giving Council. Lee earned his B.A. and Juris Doctor degrees from Wake Forest University. He and his spouse, Brenda Johnson, are the parents of two children, Jessica Knight of Washington, DC, and Aaron Knight of State College, PA.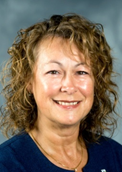 Barbara Wike
Director of Development and Gift Planning
School of Health and Human Sciences
(336) 256-1272
bjwike@uncg.edu
Barbara Wike joined UNCG Gift Planning Services in 2006. Prior to joining UNCG, Barbara served as vice president of the United Way of Greater Greensboro, NC, where she managed a team responsible for raising $3M annually from 2,400 leadership donors. Barbara is a 1980 graduate of UNCG with a B.S. in Business Administration and a minor in Economics. Upon graduation, she first worked for Burlington Industries, and then joined AT&T/Lucent Technologies in 1983, where she managed teams responsible for design, analysis, and implementation of software systems - she retired from Lucent in 2001. Barbara is a member of the North Carolina Planned Giving Council and the national Partnership for Philanthropic Planning. And she's the proud mother of two sons, John Paul and Joe.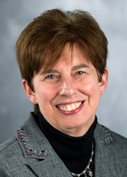 Jeanne Craig
(336) 256-1286
jacraig2@uncg.edu
Jeanne worked at Rivier College in Nashua, New Hampshire before moving to North Carolina in 2003 with her husband, Mike. Jeanne is a graduate of Northern Essex Community College in Massachusetts. After working at Carolina Adoption Services in Greensboro helping families prepare their dossiers for their international adoptions, she joined UNCG and the Planned Giving Team in 2007. Two of Jeanne's four children are UNCG alumni.